On this bike it was asked that the exhaust exit under the seat. On an XS, the rear of frame is right on the rear tire & I needed to raise the seat area of frame up & lower the top shock mount, together getting a few inches clearance, & leveling the bottom of frame to ground, & also making the seat area line up with bottom of the Benelli tank, all in one operation.
The other thing is seating for 2 was requested. It was decided that there would be a long seat, with a removable tail cone, so when ridden solo, it would have the traditional cafe racer look, but pop off the tail cone & there would be passenger room.
It was a bit of a brain twister at first. Oh, and the bike is to have a muffler as well, while trying to keep it looking naked behind the motor. This all took a good couple hour staring session before I got a plan together.
First thing was to whack it all apart.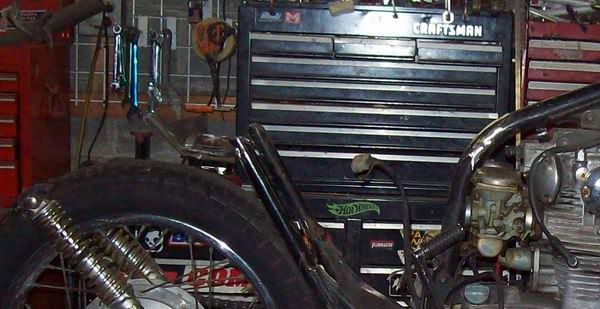 Then raise the old seat rail up on frame a bit.
Then add in some tube so the 2 sides tubes will extend up to raised seat tubes. And made slugs for the new tubes that will be added to extend seat a bit.
Next was to add the extensions, & reinsert the rear of frame that was stock. The rear may be altered a bit when I get to dealing with the tail cone.
Now its starting to look like a real cafe & not so much an XS.