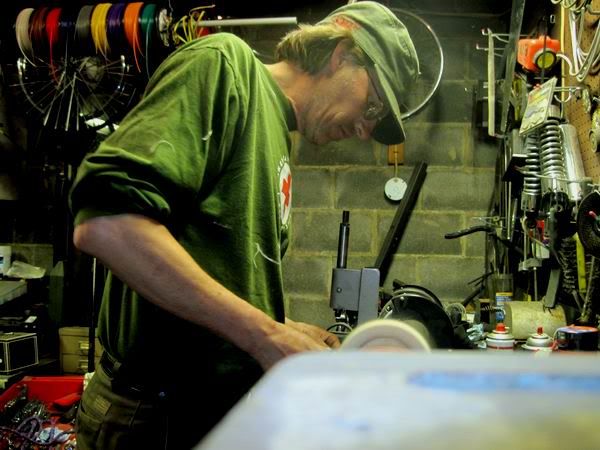 Polishing the intake manifolds a bit.
Intakes in place with carbs. I wanted them out a bit away from exhaust, & it looks a lot nicer matching the frame angles. This was attempt #3 on manifolds, I like these.
The front brake master cylinder that was on the XS originally Has been irking me, bulky & rectangular, looks very out of place.
I scored a nice CB master , all aluminum, smaller, suits this bike much better.