First Happy Easter to all. We have had almost none stop rain & dark weather for weeks. Today the clouds broke & it was glorious. Now in the early after noon, its thundering & pouring .......at least all the reservoirs will be full.
Made the main harness with a breaker on Battery, relay for main power, Electronic Regulator etc. It will all be out of site.
There will be the ignition switch (Key is the gold plated jack :-) And one switch for headlight, high or low beam & off.
Need to bundle & wrap wiring & get carbs tuned :-) Green indicator is ignition, blue is high beam.
Making an LED tail/brake light as well from a few donors.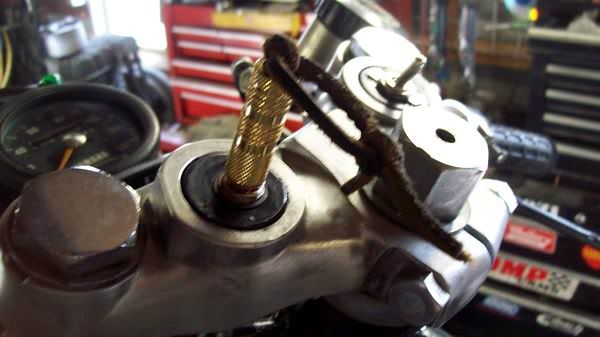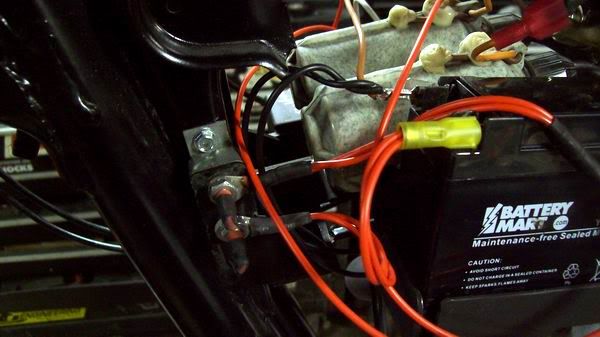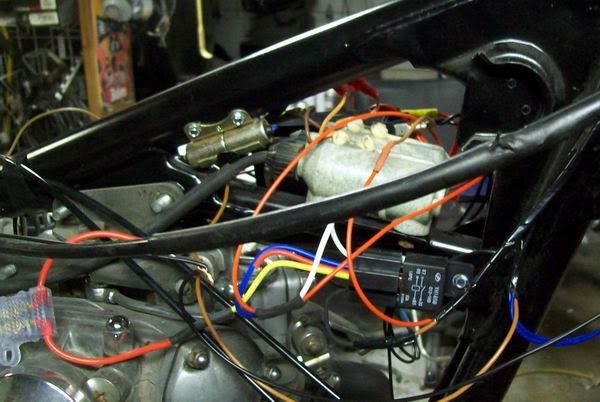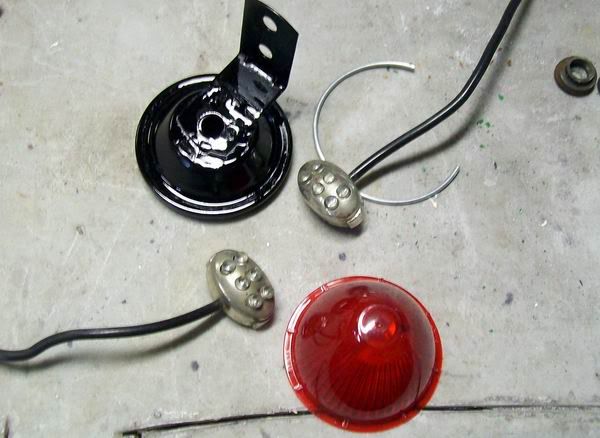 Took a 60 mile ride a couple days back on Old Faithful in the 40 degree rain to get some petcocks, that was noooot a good idea, I came back soaked thru & thru like a Popsicle. Took a pic of Lake Needwood, in the background, the whole lake was brown, soo much rain. Need to get some waterproof gear at some point. The 1000 did excellent on the Dual sport tires in rain, mud & gravel washes.