This bike will be interesting. Heres the 2002 Shadow Motor in the home it should be in.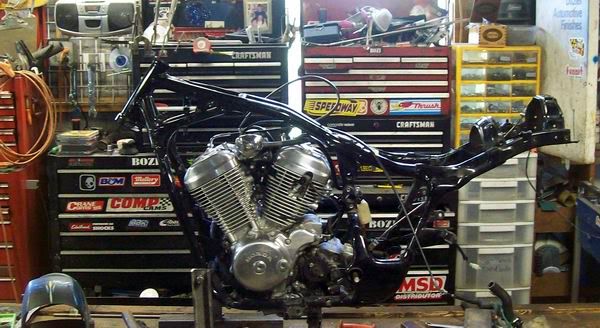 Cut cut, reuse the cradle for motor, which is better. On the shadow it has a water pump down on bottom left, so that frame tube is a bit higher then other side to access pump & hose..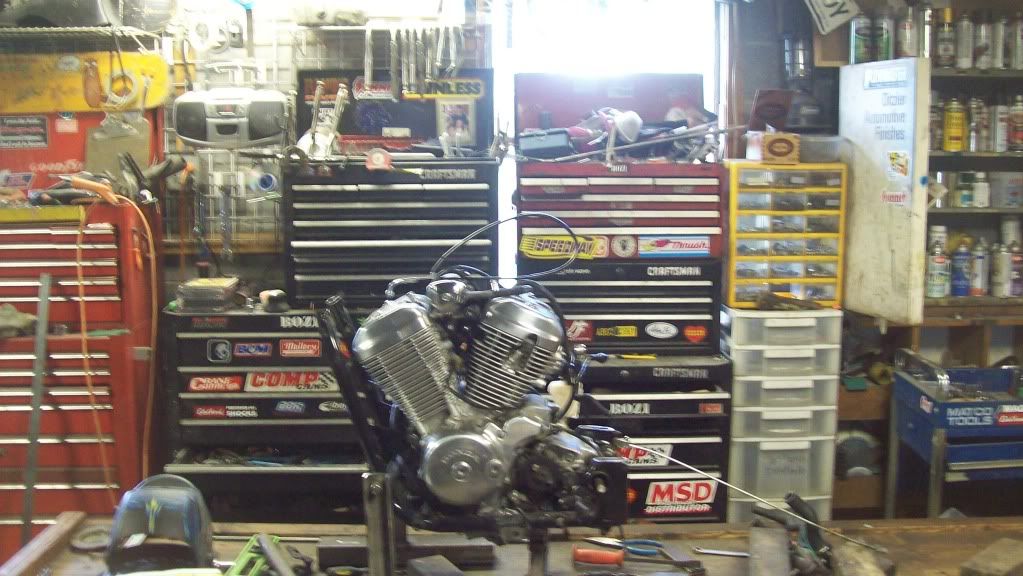 Slug joints as needed.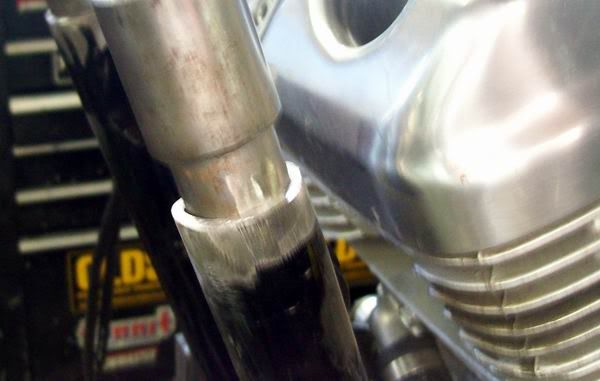 Insert top half of CB frame. Narrowed the top, made a new rear tube that stouter 1.25 tube & follws the motor line.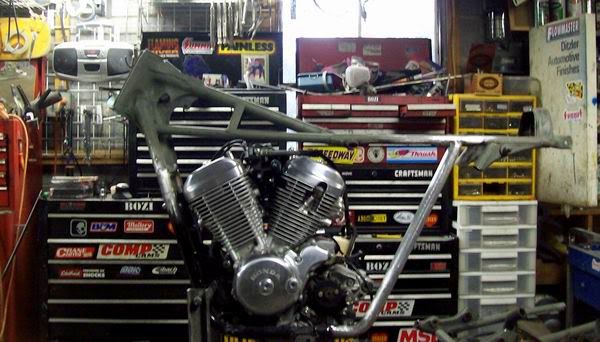 I love the old Benelli Tanks. New old stock. Huge tunnel for hiding stuff in.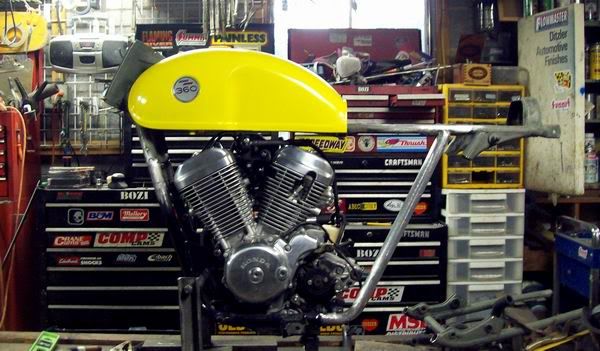 Now I need to figure out a swing arm, I gathered 4 various types to play with.